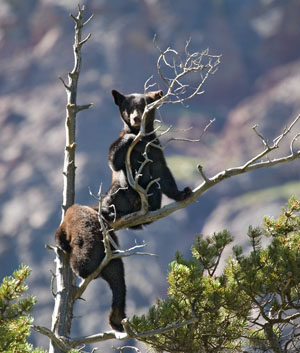 PAS Computers has started a gallery of Paul A. Spade photos from around the United States, but especially of the beautiful landscapes of Northwest Montana. To date we have over 1000 of our own photos of this area.
We make our stock photos available at a huge discount to our Web Development clients as long as we are doing their development and providing they link back to our web site. This is tremendous advantage for companies that promote Northwest Montana tourism. Many photographers are charging as much as $75.00 per year per use for photos.
All photos are available in multiple resolution stock photos and limited edition prints. All orders come with a FREE SCREENSAVER of that area topic. Order two or more and prints and you can download all screensavers FREE. Optional frames are available.
A final collection of photos of Glacier National Park will eventually be available to view on CD in a "Digital Tour of Glacier National Park" . We hope to have this completed by early 2007-2010.
Please note that all photos are ©Copyright 2006-2010 Paul A. Spade and must not be used for personal distribution or commercial use.

Click on photo topic you are interested in
Montana's Mission Valley coming soon
Seattle, WA coming soon
More... Please check back often as we are constantly adding new photos. If there is a landscape photo of Nothwest Montana that you need, please call us. We might have it or might be planning to get it.
The summer of 2003 brought wildfires into Glacier National Park, and periodic closure of this beautiful stretch of road over the continental divide. For those who did not get a chance to see the scenes of Mountains, valleys, waterfalls, the weeping wall and beautiful wildflowers and animals, I would like to suggest that you purchase our ten screensaver cd of the different areas of Glacier National Park. Included on the cd are also 10 background images of the different areas in 800x600 resolution.

We accept Master card and Visa. All CD's are shipped via US Post Office. The CD is $19.95 and the shipping and handling is an added $5.95 (Continental US).

All photos are available as stock photos in resolutions from 400x600 to 2500x1700 (approximate) and can be downloaded, sent by email (smaller images only, some large images are 10 mb or more) or shipped on CD via mail or we can set up a special FTP download directory if you are purchasing more than 1 image. Prints are shipped via UPS, normally within 7 days of ordering. Shipping and handling is $19.95 extra.

All photos are ©Copyright 2006-2010 Paul A. Spade and must not be used for personal distribution or commercial use without written consent.